Years ago, I told a younger mom that I always prayed my kids would get caught if they were doing anything wrong.
"Why do you do that?" the gal wanted to know. "Wouldn't it be better to pray that they won't do anything bad?"
I laughed, thinking that it would take a lot more faith to pray her prayer than mine. And when I read Susan Alexander Yates' post this week about praying that her kids would get caught, I knew I had to share it with you.
(Not just because–true story–I also threw mud balls at a police car.)
(And not just because I also got caught.)
I knew I had to share Susan's post because, back when my friend asked why I prayed the way that I did, I think I mumbled something about wanting sin to be exposed or how kids grow and learn when they have to own their mistakes. I still stand by those words, but golly. I wish I had put it then like Susan does now.
Here she is…
Why You Should Pray Regularly that Your Kids Get Caught
(Guest post by Susan Alexander Yates)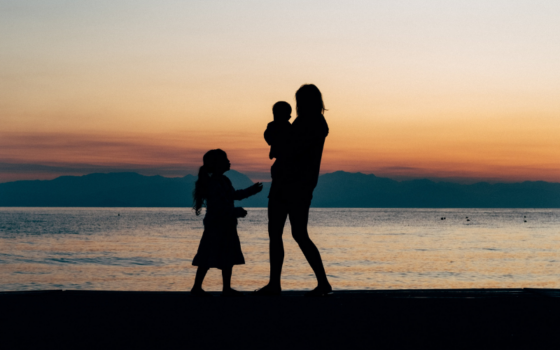 I want to encourage you to pray that your kids get caught.
What?"
"Why would I want to do that??"
We had 5 kids in 7 years. Even today, as a grandmother of 21, I can still feel the exhaustion of those early years. Raising young kids is hard for many reasons, but one is that you train and train without seeing results for many years. It's discouraging.
Why doesn't this child get it? I've told him over and over! Will he ever learn?"
Our kids keep us on our knees. One of the things John and I prayed for each of our kids was that if they were doing anything wrong they'd get caught. It's far better to get caught when you are young, living at home, and your foolishness is less likely to be as serious.
Our kids were not thrilled with this prayer of ours!
Let me share a personal story:
When our son Chris was about 11 he and his buddy Nate decided to make clay "cannon balls," hide behind a bank next to a road, and throw them at passing cars…
_______
Want to know more about how you can pray for things like honesty and integrity in your kids? Check out Susan and John Yates' book, Character Matters: Raising Kids with Values that Last.
And psst…if you've got a copy of the just-released updated edition of Praying the Scriptures for Your Teens, check out chapter 6… 😉
…or chapters 8 and 17 in Praying the Scriptures for Your Children, in which kids get caught stealing crayons, vandalizing their school, and accessing some unwanted content on the computer…
…OR, if you know Numbers 32:23 ("you may be sure that your sin will find you out") and you just need a prayer you can pray  RIGHT THIS MINUTE, try this one:
Heavenly Father,
Keep ____ from deceitful ways. Teach them to choose the way of faithfulness and equip them to hold fast to your statutes so that they will never be put to shame. (Psalm 119:29-31)
Amen
❤️
(As always, if you use the links in this post to order any books, I get a small commission. And as always, I only tell you about the really good stuff. Susan and John's book was the first parenting "how-to" book I ever purchased, and it's still one of my favorites!)